Robotics, the Arts and Storytelling: Nurturing Future-Ready Learners
A 5-Day Camp for Youth
A Think x Rainbow Youth Wellbeing Champion Initiative
In a first-ever multidisciplinary collaboration between experts across diverse fields, we present this unique 5-Day Camp for Youth recommended for ages 10-15 - on Robotics, the Arts and Storytelling: Nurturing Future-Ready Learners.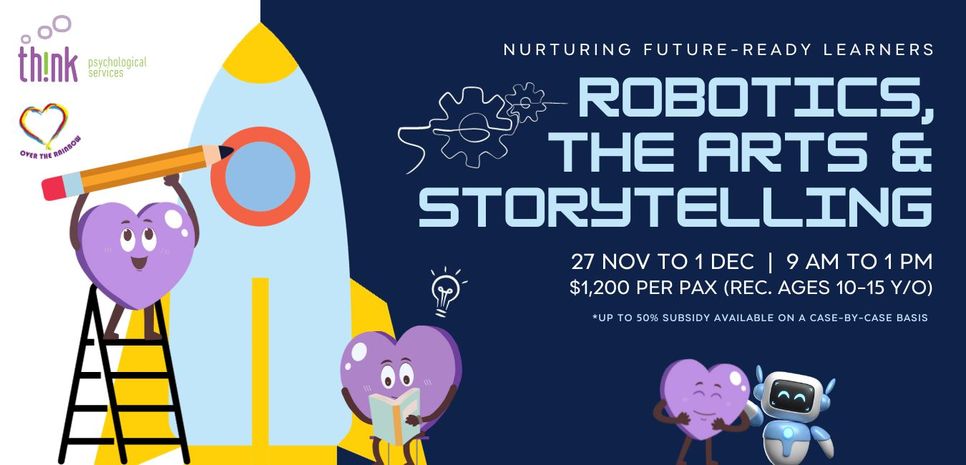 This Think x Rainbow Youth Wellbeing Champion initiative is part of our audacious vision to make education relevant for the Fifth Industrial Revolution—one that is  powered by AI, and where humans and AI will co-exist and collaborate side-by-side in the Future World of Work.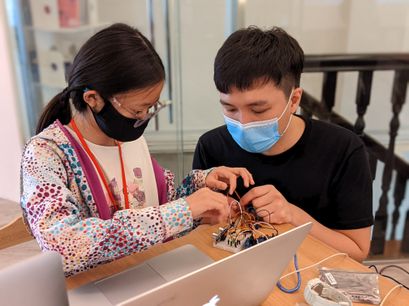 We are launching this first pilot—to nurture conscious creativity, critical thinking, learning by doing, heart-centered value-based decision-making, self-awareness and socio-emotional wellbeing—by combining robotics building, mindfulness, self-expression via the arts, entrepreneurship, plus the art of storytelling—to  better prepare our kids to meet this New Future.
This 5-day camp is anchored in the narrative of a sensory-deprived group—the world of the blind. Participants are guided throughout by  experienced educators, behavioural therapists, developmental psychologists and certified counsellors as well as successful entrepreneurs who are emotionally attuned to the participants' needs so they are better able to connect with their creativity, overcome any emotional barriers, build confidence, and learn more effectively. They will also get to meet real people who are blind and learn from their challenges and get feedback on their ideas. The outcome will be real-world solutions to enhance the lives of the blind community using robotics, and a story around the fact that "we're in this together", and that no matter who we are or our personal circumstances, each of us possesses an innate superpower waiting to be uncovered and harnessed for good.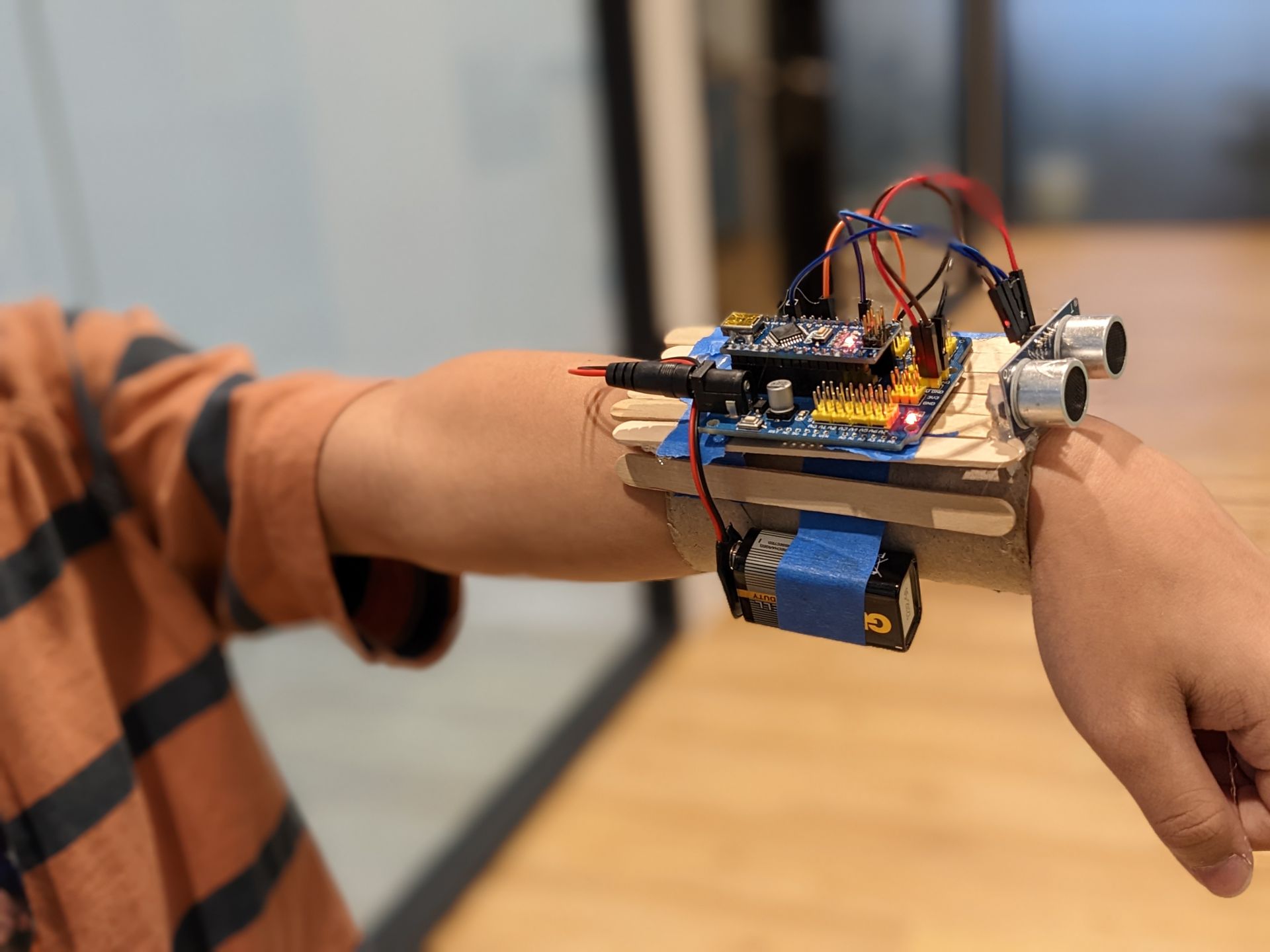 Throughout the 5 days there will be activities in mindfulness, self-awareness and emotional catharsis, which will deepen the participants' learning journey and offer a deeper translation of these learnings as creative outcomes through robotics and storytelling. Get ready for an unforgettable experience along with a prototype to take home: a blind-friendly electronic gadget, and a compelling story to share.

"Education is about educating the mind - the whole mind - in young people.


The whole mind comprises left brain + right brain + heart.
We begin by educating the heart - inculcating values & virtues.
Skills to master: compassion, courage, curiosity, commitment and calm - how to be good, empathetic human beings.
Teach kids the laws of harvest - we reap what we sow - and the laws of cause and consequences; teach them how to fish.
Teach them how to learn; make learning fun and joyful (as it should be).
Bringing Silicon Valley / the world into the classroom (create opportunities 
for doing, experimentations, failures and learnings).
Teachers / parents are igniters of the sparks inside our kids."
- Yen-Lu Chow, Program Director
A summary of his sharing with about 100 teachers and educators, on Establishing a Culture of Innovation in the Classroom - Nurturing Future-Ready Learners
*Registrations closes 19 Nov, 2359hr
For further enquiries, drop us a WhatsApp at +65 91633471; or click here.
---
About Over-The-Rainbow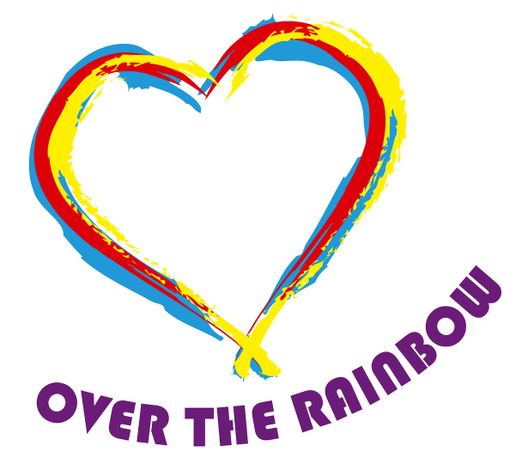 Over-The-Rainbow (OTR) is the mental wellness initiative of the WholeTree Foundation, the not-for-profit family foundation of Yen-Lu & Yee Ling Chow founded in loving memory of their dear son and only child who ended his own life at the age of 26 after suffering for many years from manic depression. 
Since launching in October 2012, OTR has been a pioneer and trailblazer in the space of youth mental wellness - innovating and pushing the mental health envelope with outreach events, community initiatives, media projects, mental wellness programs, workshops and festivals, volunteer training programs, peer support systems, online support platforms, mental wellness magazines, newsletters and social media campaigns. These initiatives and activities collectively have touched nearly a million lives through both online and offline touch-points, and transformed many others.
From an organization that pioneered mental wellness as a journey and championed prevention and preemption over clinical intervention with innovations such as Holistic Self-Care, Circle-of-Care, Guardian Angels, Wellness Space, Mental Wellness Festivals, Youth Matters, OTR Listens, Rainbow Connection magazines, Think x Rainbow, and a change inside-out approach to life and human wellbeing, innovation is a constant driving force for positive change. 
What started from the ashes of a heart-shattering family tragedy has transformed into a thriving organization with a mission that turned into a movement to transform mental wellness for the 21st century.
About Think Psychological Services and Think Kids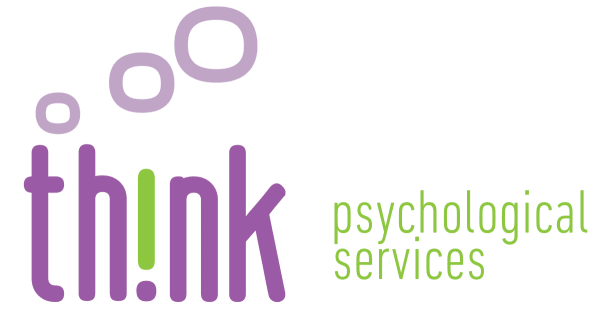 Think Psychological Services is a private psychological and counseling practice founded in 2011.  It provides a full range of psychological and counseling services for both adults and children. 
Since its inception, the practice has grown to become one of the leading providers of private psychological and counseling services in Singapore. Our team of qualified professionals include clinical psychologists, child psychologists, educational & developmental psychologists, counselors and behavior therapists.
At Think Psychological Services, we take a holistic approach to empower individuals by helping them address their immediate concerns, building on their strengths and preparing them to overcome future challenges. We firmly believe that any patient at Think Psychological Services deserves nothing less than the best psychological and counseling services to improve their quality of life.