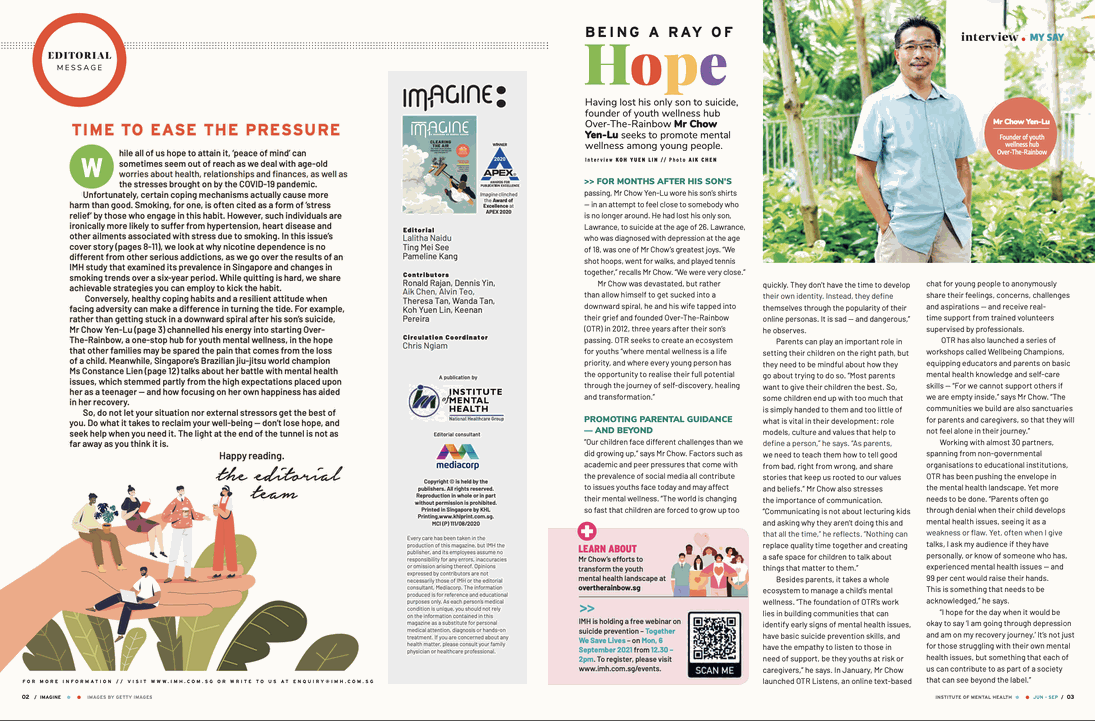 Press Release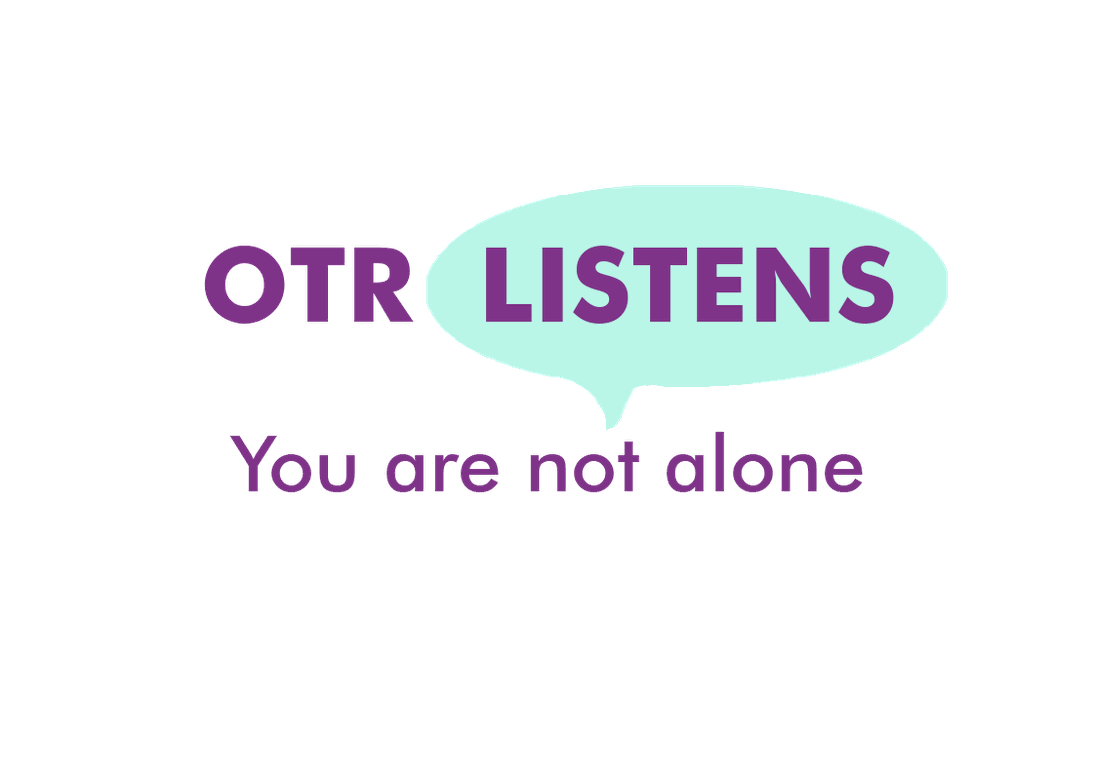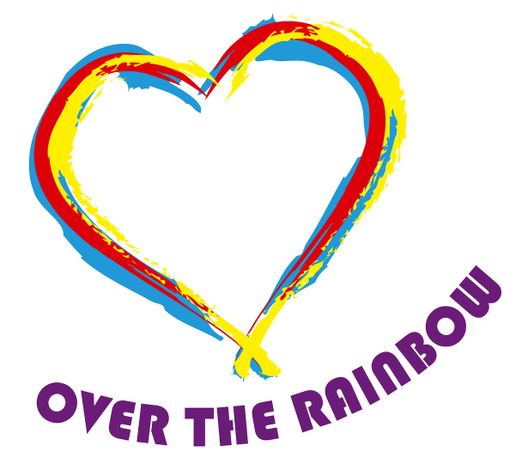 January 23, 2021 – Over-The-Rainbow launches First-of-a-Kind Real-TimeText-based Chat Support and Community for Youths Seeking Emotional Outlet


After nearly 6 months of development and preparation by a team of volunteers, OTR Listens will go live on 23 January 2021 , 12:00PM (SGT)!


OTR Listens is an online platform and community for youth, anchored by a realtime one-to-one text-based chat support service, provisioned by trained volunteers (called Listeners) and supervised by trained professionals (S-Listeners). This service is currently only available in English.

With OTR Listens , we aim to create a community of youth seekers allowing them to anonymously share their emotions, feelings, issues, concerns, challenges and aspirations – and to receive real-time chat support when needed. This community of sharing creates a form of social support where the individuals feel that they are not alone in their life challenges. The platform also provides self-care tips and referral resources, making it a one-stop hub for youth mental wellness.


OTR Listens comes out of the gate with 50 trained volunteers ready to take on the duty of OTR Listeners.


"Since we launched in 2012, Over-The-Rainbow has been a pioneer in the space of youth mental health - with wellness workshops and festivals, outreach events, volunteer training programs, online support platforms, wellness magazines, newsletters and social media. These initiatives and activities collectively have touched hundreds of thousands of lives through both online and offline touchpoints. We're now bringing all this experience, learnings, capabilities, and passion to OTR Listens," says Yen-Lu Chow, co-founder of Over-The-Rainbow and Program Director for OTR Listens.


"OTR Listens is an upstream and preventive programme. Oftentimes, facing challenges or life stressors, many just need some emotional support to get through a difficult patch. Most may not need a full-blown clinical intervention, if support is received early. Support could just be a non-judgmental cathartic outlet for one's emotions. Studies have also shown that the preferred first contact among youth who need help is usually an informal contact rather than a professional such as a counsellor or a therapist (NUH survey 2013)", says Wong Lai Chun, Executive Director for OTR Listens.


"OTR Listens is ideal for troubled youths who may not reach out for professional help. It can be the first line of support to get them to speak up about their emotional and mental distress. We certainly need more such channels to help encourage help seeking behaviour and I am delighted OTR has stepped up to provide this service. It is a channel that digitally-savvy youths can comfortably embrace," says A/Prof Daniel Fung, Chief Executive Office (Designate)*, Institute of Mental Health.


OTR Listens is unique and differentiated - a 21st century state-of-the-art platform - and fills an important gap in the youth mental health space:

The only such service that operates over the weekend.

It launches with 50 trained volunteers ready to go, together with 10 community partners.

Unlike other services, OTR Listens is a proprietary platform developed in-house with real-time chat capabilities, volunteer management - designed to empower and assist the volunteers making them more effective and productive in their role as OTR Listeners.
The OTR Listens team collectively has over 30 years of experience in the mental health space, with the passion, the will, and the capability to execute and to succeed – and to make a dent in the youth mental wellness space. We are also looking for partners to come onboard this journey with us, to bring this service to all relevant corners of Singapore - and eventually regionally.


Media Contact: outreach@overtherainbow.sg
Public: contact@overtherainbow.sg
OTR Listens website: www.otrlistens.net


About Over-The-Rainbow
Over-The-Rainbow (OTR) is the mental wellness initiative of the WholeTree Foundation, the not-for-profit family foundation of Yen-Lu & Yee Ling Chow, founded in loving memory of their son and only child Lawrance H. Chow who ended his own life at the age of 26 after suffering for many years from manic depression.
OTR is a one-stop hub for youth mental wellness. Our mission is to transform mental wellness for the 21st century by: 1) Making mental wellness a top priority in life; 2) Creating a supportive community based on love, compassion, joy, generosity and service; 3) Empowering every person on their mental wellness journey, and a supportive community.
Mental wellness is not just the absence of mental illness, but the attainment of happiness and wellbeing. We envision a world where mental illness is no longer stigmatized, and mental wellness is a top priority. We wish to empower every young person on their "way to wellness", to overcome life challenges and fulfill his / her life potential via a journey of self-discovery, healing and transformation.
OTR Main Website: www.overtherainbow.sg
Facebook @overtherainbow.sg / Instagram @otrsg
General Enquiries: contact@overtherainbow.sg
Volunteering: vm@overtherainbow.sg
-End-