Mind Matter - The Story of Over the Rainbow (OTR)
Synopsis
Yen-Lu traces his journey from being a scientist, engineer, technologist, entrepreneur - to becoming a mental well-being champion, social innovator, philanthropist and humanist, and seeker of truth.
In this talk, he will share the three defining moments of his life - his inspirations, successes and failures and his own awakening. He and his wife Yee Ling turned their heart-shattering family tragedy into a gift and movement to change the world for the better.
Details
Date: Thursday, 30 November 2023
Time: 7.00 PM to 8.00 PM
Location: Thinkspace , Level 3 Claymore building
Fees: Complimentary
Open to Members and their Guest


Things to take note:
Register by  noon 30 November 2023

Attended will be admitted as guests of OTR
For more information, please drop by the Concierge, call 6737-3411, or email concierge@amclub.org.sg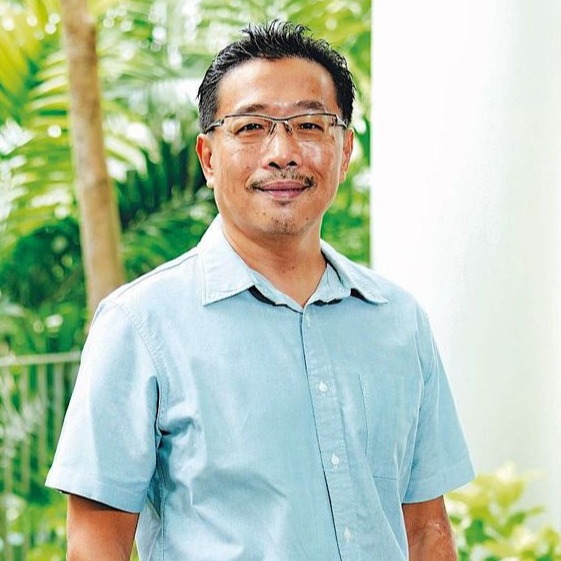 Co-founder and Executive Chairman of WholeTree Foundation and its mental wellness initiative Over-The-Rainbow (OTR)
Yen-Lu is an award-winning entrepreneur, technologist, venture catalyst, social innovator, author, and keynote speaker with a 40-year career in tech, media, venture capital, social entrepreneurship and philanthropy. A former Apple Distinguished Technologist, he is a successful entrepreneur with multiple tech start-ups, an active angel investor and venture catalyst. He is the co-founder and Executive Chairman of WholeTree Foundation and its mental wellness initiative Over-The-Rainbow (OTR), Founding Executive Chairman of Asia Institute of Mentoring (AIM), Founding Partner Fatfish MediaLab, Founding Executive Mentor of Young Sustainable Impact Southeast Asia (YSI SEA), and founder of the Deep Human Movement. He had co-founded as served as Chairman to Singapore Creations Etc, and is a founding partner of PleaseStay Movement.
He sits at the nexus of three major social ecosystems: mental health (OTR), mentoring (AIM), and sustainability (YSI SEA), bringing extensive experience in tech and entrepreneurship to build ecosystems and mobilize communities to create positive social change. In a fast-paced world where the only constant is change, he believes there is an urgent need for each of us to draw on our strengths and creative potential as human beings to contribute towards humanity in a positive and impactful way. He enjoys building ecosystems and mobilizing the community to create positive social change. With the launch of his family foundation and other social impact initiatives, Yen-Lu devotes his time serving both society and the nation in his various capacities. He is on a life mission to help bring about a kinder, gentler, more inclusive, more just, and sustainable world.